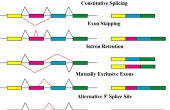 alternative Splicing
Alternative splicing is the splicing variant messenger RNA (mRNA), which in the course of gene expression on the basis of the same primary transcript (pre-mRNA) the formation of multiple Mature mRNA. Structural and functional differences of the resulting transcripts can be caused by selective inclusion in the Mature mRNA...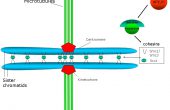 anaphase
The definition of what is Anaphase Anaphase is the stage during eukaryotic cell division in which chromosomes are separated to opposite poles of the cell. Phase until anaphase, metaphase, chromosomes are pulled to metaphase plate in the middle of the cell. Although the chromosomes were highly condensed at the beginning of cell division, they...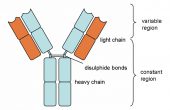 Antibody
The definition of an Antibody an Antibody is a specialized protective protein synthesized by the immune system of vertebrates. These small structures are actually made of 4 different blocks of protein. The ends of the molecule are variable, and can be adapted to bind to any molecule. The shape is determined by the antigens in the system...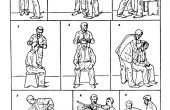 Anthropometry
The definition of Anthropometry Anthropometry is the science of obtaining systematic measurements of the human body. Anthropometry was first developed in the 19th century as a method used by physical anthropologists to study the variability and evolution of man as in living and extinct populations. In...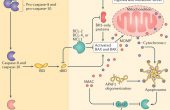 Apoptosis
The definition of Apoptosis Apoptosis is a process that occurs in multicellular organisms when the cell is deliberately "decide" to die. This often happens for the greater good of the whole organism, for example, when the DNA of cells become damaged and it may become cancerous. Apoptosis is called "programmed" cell death, because...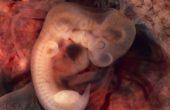 atavism
Definition of Atavism an Atavism is a phenomenon in which the phenotypic trait appears in the organism after a period of absence. Atavism refers to a trait that is not present in the immediate predecessors of man, though existed in its ancestors. This is possible due to the way genes behave throughout...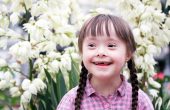 Синдром Дауна, монголизм
Синдром Дауна, также называемый трисомией 21 века, или (ранее) монголизмом, врожденным расстройством, вызванным наличием в геноме человека дополнительного генетического материала из хромосомы 21. Пострадавший индивид может наследовать дополнительную часть хромосомы 21 или всю дополнительную копию хромосомы 21, состояние, известное как трисомия 21.