Medical reference diseases – causes, Symptoms and treatment of all diseases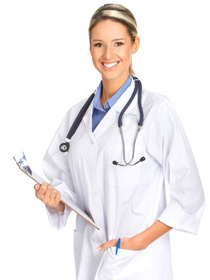 According to the World Health Organization (TRAIN) Russia and CIS countries occupy almost the leading cause of death by the number of different diseases, in particular - cancer, cardiovascular and diabetes. The mortality rate from diseases of the WHO indicators in our country increases every year, and the average life expectancy remains at 69 years old, whereas in other countries it can be seen to reduce morbidity and increase life expectancy.
Why is this happening?
First of all, According to doctors, patients often die from complications of various diseases, just because, that time does not go to a doctor and have not been a comprehensive survey, They showed no disease symptoms and did not have timely, proper treatment.
Most people are in no hurry to see a doctor, even, if something disturbs. Blame for this disappointing in domestic medicine, which "can not cure" and an accurate diagnosis. But with the help of modern methods diagnose it is possible to identify the presence of pathology even before symptoms, that allows you to cure the disease at early stages and prevent complications.
Diagnosing diseases includes clinical history and patient complaints, purpose laboratory and instrumental studies. Based on the interpretation of the results analyzes it is possible to draw conclusions about the presence of pathology in the body and assign timely and adequate treatment.
Important! on, how much time the patient went to the doctor and made an appropriate examination, It depends on the outcome of the set of serious diseases of internal organs.
Secondly, the patient does not always pay attention to changes in their own body, writing off their fatigue, age, stresses, overload.
symptoms, that are seemingly innocuous character, such small, but constant temperature rise, headaches, heartburn or shortness of breath, It may be the first manifestations of serious conditions sufficient. The body as if to signal a malfunction in the organs or systems, and the person does not pay enough attention to them, resulting in the pathological process of steady development, resulting in a hospital bed, and sometimes death.
From the combination of symptoms can make their own conclusions about the rough stock and the development of the pathological process, the seriousness disease and needed emergency treatment to the appropriate specialist. Of course, to put a diagnosis, relying only on symptoms, must not, but the symptoms of the study gives the first impulse to undergo examination in a medical facility and the timely detection of disease.
Important! According to the symptoms of the disease can determine any disease, so in time to begin the right treatment and prevent the flow of disease into a chronic form or complications.
Thirdly, people often do not pay enough attention to disease prevention. This site – medical guide diseases, help with diagnosis of disease symptoms and their timely prevention, as well as being disease treatment.
Man from birth is subject to various diseases. They affect the quality and life expectancy, reduced working capacity, may cause disability or even death. Some diseases are the leading cause of death, others increase the risk of having children with different pathologies, others - lead to epidemics. In all these cases, preventive measures can prevent the development of pathological processes and make a favorable prognosis for many diseases.
Prevention of disease includes vaccination, preventive examinations, hygiene education, healthy lifestyle. Preventive measures should be applied long before, How did the first symptoms of the disease, without waiting for the sharp deterioration in the health and medical advice. In carrying out the prevention is eliminated or reduced to a minimum of fixed risk factors for pathologies.
note! Disease prevention is cheaper, than their treatment, and will help to avoid the development of unpleasant consequences and complications, and this will help our Medical Handbook of diseases, always available online.
Fourth, many are trying to self-medicate, distrusting modern medicine methods.
People often turn to doctors already, when their condition becomes critical and requires urgent measures of treatment. Most people prefer to treat yourself at home, appointing himself certain medicines or folk methods of treatment.
This behavior is fraught with danger - it is impossible to put a diagnosis on their own, without medical examination and conduct analysis and research. Self-medication may result in failure - small disease can develop into extensive pathology, cure which is already difficult, even resorting to medical assistance.
Modern medicine does not deny the effectiveness of folk methods of treating diseases, but to use them you need only after consultation with your doctor, tk. many of them under certain conditions can not be cured, and hurt.
Remember!The man himself may prolong your life and protect against many diseases. For this purpose only it is necessary to timely checkups and activities, in time to see a doctor at the first suspicious symptoms, and follow the doctor's recommendations, not engaging in self.
A new section on the site human biology. The website is translated from Russian into other languages, such as Ukrainian language, Belarusian, Uzbek language and English language version, for the convenience of visitors from other CIS countries.